Discover Top BDSM Songs: A Playlist For Intense Love Making!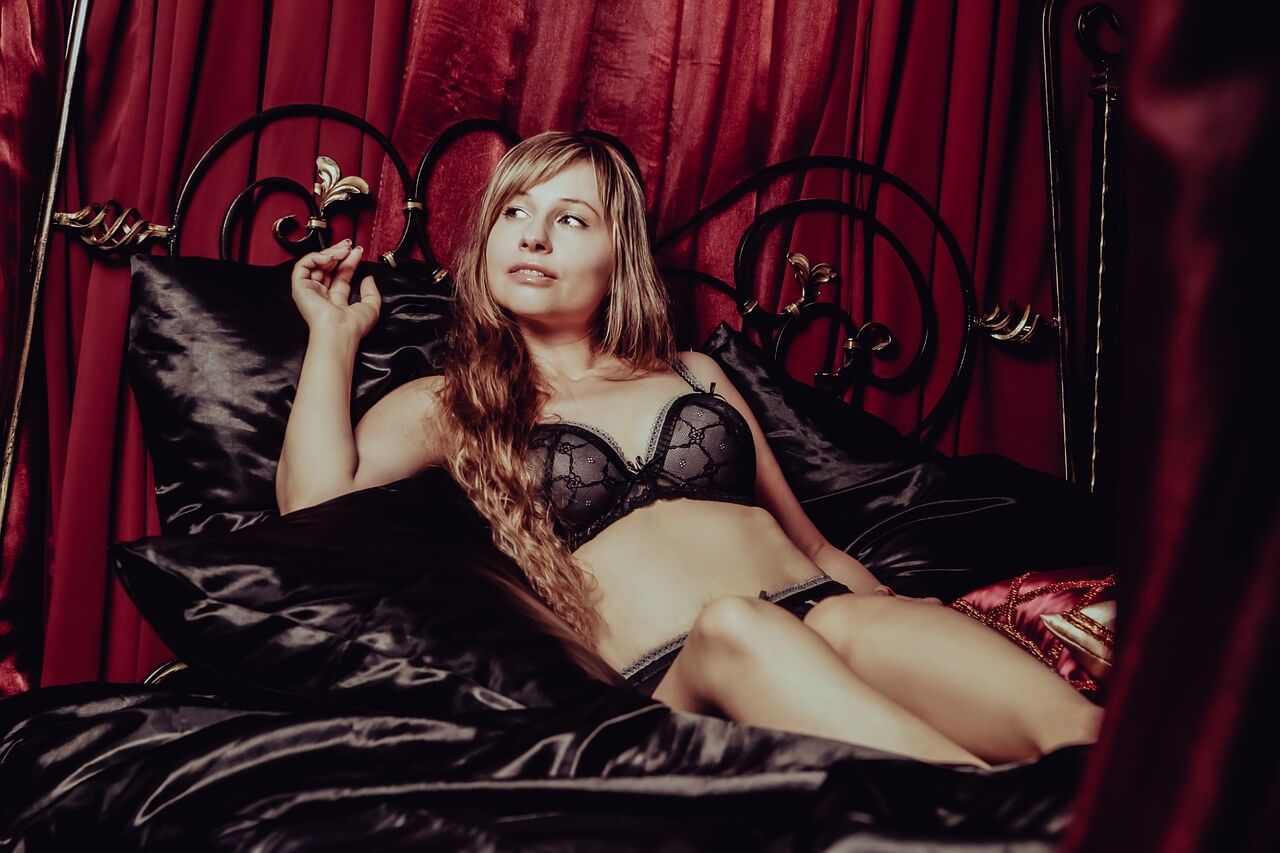 Top BDSM Songs To Get Your Naughty On
1. Madonna – "Erotica"
How could we not kick things off with the Queen of Pop's most sexiest track? Take a look!
2.  Lady Gaga "Teeth"
"Take a bite of my bad girl meat, Bad girl meat, Take a bite of me,
Show me your teeth, Let me see, you're mean."
3. Christina Aguilera, "Not Myself Tonight"
For Xtina, "Not Myself Tonight" track meant turning into the BDSM-loving, XXXtina. So damn hot!
4. Britney Spears "I'm a Slave 4 U"
Britney Spears brought sexy back with the 2001 release of "I'm a Slave 4 U". ICONIC!
5. Marilyn Manson "Tainted Love"
The Prince of Darkness has had some majorly kinky music videos through the years, but none are kinkier than 2003 "Tainted Love". 
6. Justin Timberlake "SexyBack"
"Dirty babe, you see these shackles, baby, I'm your slave. I'll let you whip me when I misbehave. It's just that no one makes me feel this way."
7. Akon feat. Eminem "Smack That"
Akon sings in the chorus: "And possibly bend you over, look back and watch me… Smack that, all on the floor. Smack that, give me some more. "
8. Nicki Minaj "Only"
Minaj flips the script on your typical BDSM storyline and has the women in control while the men are tied up. Check it out:
9. Rihanna "S&M"
"Cause I may be bad but I'm perfectly good at it". Yes, you are, Bad Gal Riri…
10. Green Day "Dominated Love Slave"
"I wanna be your dominated love slave, I wanna be the one who takes the pain
You can spank me when I do not behave, Whack me in the forehead with a chain." 
To sum up, if you're looking to set the sexy mood for your own BDSM game, then look no further than the music playlist above. From chains to screams – it's all here!
As always,
If you want to experience the ultimate domination phone sex it's about time to PICK UP the phone and CALL one of our cruel mistresses!